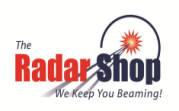 Tuning Forks are used by the operator of a radar unit to verify the accuracy of the radar prior to each use. The fork is tapped against a non-metallic object to set it "ringing". It is then held sideways in front of the radar allowing it to "read" and display a simulated speed which should match the speed stamped on the Tuning Fork.
We have in-stock X-Band, K-Band, and Ka Band in a variety of speeds. If you don't know which band your unit operates on, or the speed of the Tuning Fork that's best for your needs, we'll be happy to figure that out for you. We'll be able to get you fixed up most of the time.
Tuning Forks in stock:

K - Band 35mph and 65mph
Kustom KA - Band 30mph and 55mph
MPH KA - Band 20mph and 50mph
Applied Concepts KA - Band 25mph and 40mph
Never lose your tuning forks again when using this quality tuning fork clip-on case! High tension spring clip makes this ideal for clipping on to a car visor or the radar cord itself. Heavy duty canvas construction with padded interior allows this case to retain it's shape for exceptional performance without excessive bulk or weight. Durable lightweight protection stands tough to water, ultra violet light, and temperature extreames. Each case can snuggly accomodate two of todays most commonly used sizes of tuning forks.
Case does not include Tuning Fork as shown.
Price: $15.00 each
Price is for ONE suction cup,
please order two if you need a set .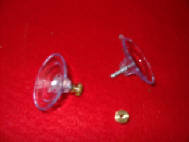 These quality suction cups are durable and inexpensive! Strong precision molded crystal clear vinyl cups stick to any flat, smooth, non-porous surface. Cups are 1 5/8" and have an embedded screw with brass nut. They can be used for radar dash mounting brackets, antenna mounting brackets and other radar mounting devices.

Applied Concepts
Stalker Battery Handle
Hard to find!
Rebuilt to manufacturer's specifications.
A Tuning Fork must be calibrated specificically for the frequency of your radar unit. Currently most police and sports radar units operate on the X - Band, K - Band, or Ka - Bands.
Price: $29.50 each
Free shipping on this item
Price Plus Shipping /
International Shipping Will Be Additional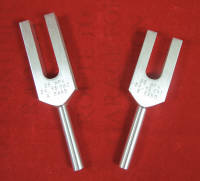 Speed Monitor
Speed Sign
K Band

The Speed Monitor controls speeding in the most citizen-friendly way. Since speeds are reduced without issuing citations, the Speed Monitor actually can generate positive feelings in the general public. Drivers have confidence in the accuracy of the sign because it employs MPH's exclusive Approach-Only radar, which eliminates false speeds generated by opposite direction traffic.
Since no training is required to use the sign, it can be used by schools, community organizations, or any group interested in reducing speeds. The Speed Monitor weighs only 14 pounds, and has no moving parts, giving it maintenance-free service and longevity.


Features:

· Advanced DSP-Based Radar
· Radar and Sign Integrated Into One Package
· Exceptionally Easy To Set Up and Use
· Super bright LED Speed Display
· Powered by 12 Volt Cigarette Type Power Plug
MPH
Speed Monitor
Speed Sign
K Band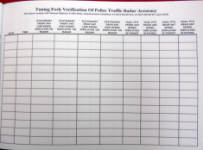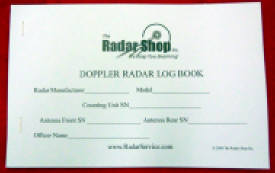 To see what else you will
get with this great purchase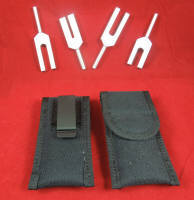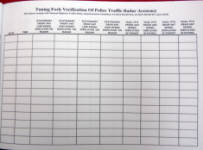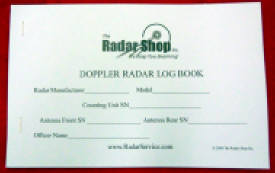 This log book is very handy for keeping track of when and how often you test your dopplar radar unit with your tuning forks. When used regularly, one book will last you 52 weeks.